Global leadership webinar 'What will the leader of 2022 face?
Join us as we bring together a panel of Leadership Experts, including Author and Keynote Speaker Liane Davey, discussing the biggest challenges leaders will face in 2022.  This year has felt like being on a crazy train of change, will it be an even crazier train in 2022? Where should leaders focus? 
This webinar is aimed at Global Leaders and discussions will include:
The leadership quality gap. The rise of Senior Executive Learning and the need to develop leaders' critical skills for the future.

The Top 4 leadership challenges of 2022: 55% of leaders feel developing the next generation of leaders is their main priority.

And the importance of leadership connection.
When:
8th December – 1pm UK time
60 minutes
Live but recorded
Who:
Host: Colin Hunter – Author, Mentor and CEO of P2.
Panel Participants

Liane Davey – Author – The Good Fight
Sarah Garton – Managing Director in Operations Outsourcing at Accenture
Lauren Rollins – Senior Global Talent Specialist at Akamai
Liane Davey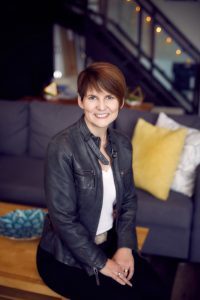 Liane Davey is a New York Times Bestselling author of three books, including The Good Fight: Use Productive Conflict to Get Your Team and Your Organization Back on Track and You First: Inspire Your Team to Grow Up, Get Along, and Get Stuff Done.
Known as the Water Cooler Psychologist, she is a regular contributor to the Harvard Business Review and frequently called on by media outlets for her experience on leadership, team effectiveness, and productivity.
As the co-founder of 3COze Inc., she advises companies such as Amazon, TD Bank, Walmart, UNICEF, 3M, and SONY.
Liane has a Ph.D. in Organizational Psychology.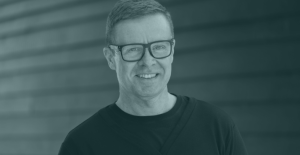 Colin Hunter is an Author, Mentor, Coach and the Founder and CEO of PotentialSquared, an international business that specializes in creating playgrounds to disrupt the way people are led.
Colin works with leaders and their teams around the globe in the area of leadership impact – helping them to create an engaged, capable group of followers and bringing fresh ideas and stories to their teams and clients alike.
With the use of actors, cutting-edge virtual realities, and a new leadership framework, clients have shown an award-winning difference in how they have transformed their leaders. Colin prides himself by practicing what he preaches with being wrong more and learning fast from it.
Timings:
1.00pm. Check in and panel introductions
1.05pm – Colin setting the scene – host/overview /presentation/stats
1.10pm – Colin to provide overview of some of the data and trends we are seeing in the world of business.
1.20pm – Colin to go out to the panel with the first question:  What are the key pain points and challenges those leaders are facing as 2021 draws to a close?  It's been a Crazy Train of a year.
1.35pm – Colin to kick off the second part of the conversation:  What are the key challenges that leaders are going to face in 2022 as the train moves to newer crazier version?
1.50pm – Live Q&A pre-screened questions and maybe a couple of live via the comments on zoom.
2.00pm – close